Pumpables x Davin & Adley
The Perfect Duo
Like peanut butter and jelly or Ross and Rachel some pairs are just better together!
For a very limited quantity we are giving away a FREE Amelia Pumping & Nursing Crop Cami* from Davin & Adley, when you purchase our Genie Advanced Portable Pump.
Take the ease of pumping to the next level with this dynamic duo.
Shop The Bundle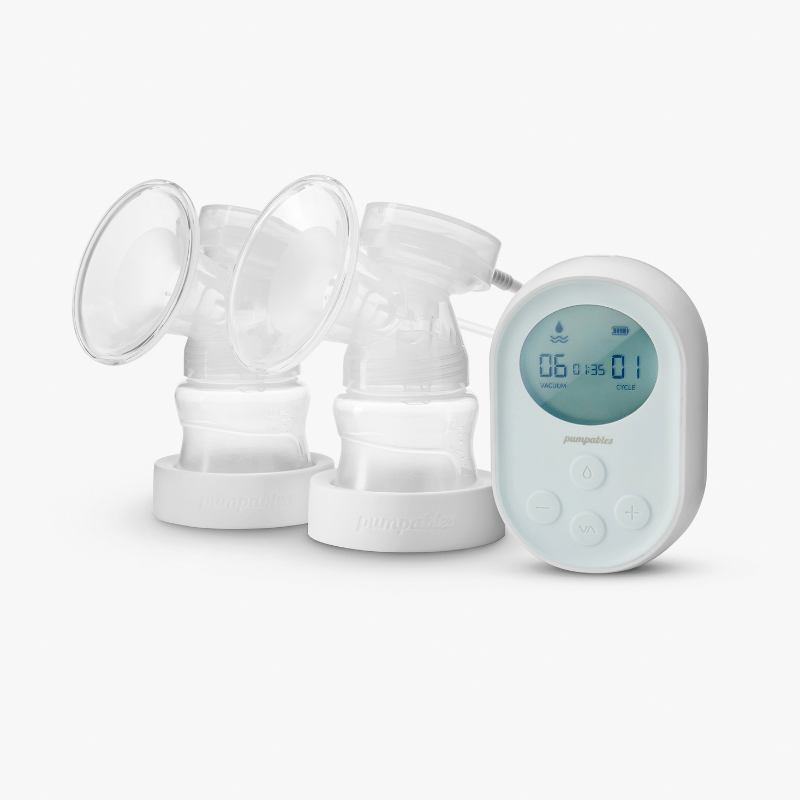 Genie Advance Portable Pump
Meet the internet's favorite pump. There's a reason everyone's loving Genie Advanced. Designed by people who've spent those hours 'at the pump' and know what works, Genie Advanced just FEELS great with a gentle, powerful pumping style that more people respond to.
Davin & Adley: Amelia Pumping & Nursing Crop Cami
Liquid Shield Kit Compatible

The top layer lifts up with a built in pump liner and overlapped flange slits that fit and hold the Liquid Shield Kit flanges perfectly.

Hands Free

Perfect for the queen of multi-tasking, this hands-free pumping crop cami is also nursing friendly!

Comfort & Style

The cami is a pull-on fitted style with no closures. The cups are lightly lined, with no messy padding or uncomfortable wires.
*Valid for U.S. customers only. Quantities are limited on the Amelia Pumping & Nursing Crop Cami. The offer will expire when we run out of stock. There is only black available in sizes M, L, XL & 1XL. You must purchase the bundle to receive the free cami.