Our Policies
We know that choosing a breast pump brand can be a tough decision. Our aim is to support you to make this decision as best we can, and to be there for you all the way through your pumping journey. 
Here are our policies, to put your mind at ease. If you have any questions whatsoever, please get in touch.
Shipping
At Pumpables, we understand you're anxious to get your order as soon as possible! We are trying hard to get our products to mamas all around the world as fast as possible.
How we ship your order
All breast pump orders in the USA are shipped free with express delivery! When ordering parts, you can choose between express and standard shipping. Shipping options and charges for parts depend on your location. 
*International shipping is becoming increasingly costly so these orders will come with shipping fees included. Pumpables is not responsible for any customs or carrier fees placed on these orders.
Orders over $100USD ship for free in the US.
We ship all orders from our warehouse in California USA.
We reserve the right to cancel or refuse to accept any order placed based on incorrect pricing or availability information. We apologise for any inconvenience.
Custom charges
If you live outside of the US, please make sure you're aware of any customs charges you may have to pay when online shopping from overseas, as we are not liable for these charges. 
These charges are outside our control and the responsibility of the customer.
Return policy
You can return all unused and unopened products within 60 days
Did you purchase one of our products, and would like to return it? This is not a problem, if:
If the product is brand new, that means unused, unopened and in saleable condition

You return it within 60 days after you placed your order 

When you bundle the Genie Advanced Portable Breast Pump with the Liquid Kits you are receiving the Liquid Kits at a 50% discount. To be eligible for returns you must return the entire bundle.
If you would like to return one of your Pumpables products and you meet the above conditions, just send us a message through Facebook, email or the contact form. Whatever's easiest for you! We will give you the address of our returns warehouse, where you can send the items you would like to return. Once we receive the returned products, we will process your refund. It can take a few days to process, depending on your bank. Please be aware that:
shipping costs for returns are not covered by Pumpables and will not be refunded.
Pumpables breast pumps and products cannot be returned after use
All of our products are personal use items and cannot be returned once they have been used. Our refund policy does not apply to products that have been opened and/or used. If the product was damaged after delivery, dropped, broken, opened or altered, we cannot process the refund. If the product is damaged or lost during transit, this will be the buyer's responsibility.
Customer Service
Buying a breast pump does not have to be a wild guess
Are you unsure about which breast pump or accessory to buy? Do you have any other questions about our products or pumping in general? 
Most of all, we recommend asking the Pumpables community for help
Working out using a breast pump and breastfeeding while you care for a newborn is hard work and you don't need to do it alone. As a Pumpables mama, you are very welcome as part of the Pumpables community. This is a great place for answers and support.
Did you buy a Pumpables product and is it not working for you? 
Breast pumps are not always straightforward, and as every woman is different, it can take some time working it out. If a breast pump or breastshield is not giving you what you had hoped for, there are a number of things that could be going wrong. Most likely: 
You've got the wrong size
This is a very common problem. That is why we have created our own virtual fitting room. Signs of having the wrong breastshield size are discomfort while pumping, and reduced milk output. Do you think you have the wrong size? Our team has helped out thousands of women getting the right fit. Download our nipple ruler or visit the fitting room to get help.
The suction of the pump seems off
You've sterilized all your parts, found the time and space to pump, turn your pump on, but nothing (much) is happening? We've been there. Luckily, there is usually an easy fix. There can be an issue with the assembly, or maybe you need a replacement part. Get in touch, and we're happy to troubleshoot for you.
Mutual respect
Caring for a little one can be challenging. We know pumping is hard. We are honoured to be part of your journey, and our goal is to help you as best we can. When things go wrong, it is okay to be upset. Everyone on the Pumpables customer service team is a mother with lots of pumping experience, and is there to help you. We do ask you to respect Pumpables and our team members. If you are shaming us on social media, threatening to do so or just being a bully, we will no longer provide you with our products and customer service and remove you from any of our social media pages.
Warranty and Claims
All Pumpables breast pumps come with a 2-year warranty period. We provide a 3 month limited warranty on parts. We know that you may be relying on our pumps to feed your little one. That is why we action replacement on validated warranty claims within 1 business day.  
We do not provide warranty on purchases of Pumpables products from unauthorised resellers. You can always contact us if you're unsure about this.
In order to make a warranty claim, you will need the original purchase information, such as the invoice, receipt, order number or email address used to purchase. We provide warranty to the original buyer of the Pumpables product. If you sell or give away your Pumpables breast pump, we will provide warranty to the new owner, but on the pump motor alone and not on parts or accessories.
Warranty Coverage
Your warranty covers any defects in manufacturing, assembly and materials.

The warranty does not cover any damage, deterioration or malfunction resulting from any alteration, modification, improper or unreasonable use or maintenance, wear and tear, misuse, abuse, accident, neglect, exposure to excess moisture, fire, improper packing and shipping, lightning, power surges, or other acts of nature. This warranty does not cover any damage, deterioration or malfunction resulting from the installation or removal of this product from any installation, any unauthorised tampering with this product, any repairs attempted by anyone unauthorized by Pumpables to make such repairs, or any other cause which does not relate directly to a defect in materials and/or workmanship of this product.
Please note that products bought via unauthorised retailers are not covered by any warranty provided by Pumpables.
We reserve the right to deny future warranty coverage where multiple claims have been made on the same product, without the customer ever returning a faulty product for assessment. This allows us to continue offering a great warranty service for our community. 
Warranty period
Pumpables products come with the following warranty periods:
Two year warranty on pump motors from the date of original purchase.

Three month warranty on parts and accessories.
Breast pump parts like silicone valves need to be replaced regularly, depending on the intensity of their use. This is in line with the normal functioning of the product and is not covered by our warranty.
The maximum liability of Pumpables under this warranty will never exceed the purchase price paid for the product
How to do a warranty claim
We know that you may be relying on our pumps on a daily basis. Our warranty process is designed to minimise the time that you spend without a functioning pump. 
You can submit a warranty claim through the 

Warranty form
It can take a few minutes to fill out this form because we aim to get all the necessary information from you in one go.

The claim will be assessed by the warranty team

If the claim is validated, we will send a replacement pump as soon as possible

We will provide you with a prepaid return label to get the faulty pump back. We want to learn from our mistakes!
Do you have any questions about the warranty process? Or are you unsure if you're dealing with a fault? The Pumpables team is happy to help out! 
Your privacy & security matters to us
We can imagine you're wondering about your privacy and security when it comes to using the Pumpables website.

Payments
We use Shopify payments, meaning we are PCI DSS compliant. The Payment Card Industry Data Security Standard (PCI DSS) is a security standard for organizations that handle credit and debit card information. The standard was created to increase controls around payment data to reduce fraud. Our team members do not have access to your payment details.
Your personal information is never shared
When you use our website or contact us, you may provide us with your personal details, for example if you place an order, sign up for our newsletter, or contact customer support.
We keep a record of orders, communications and personal details that you provide so that we can provide the best level of customer support. For example, if you purchase from our site we will have a record of your order that can be used in a warranty claim. We also go over customer queries and issues for team training and to help us develop content that customers need.
You may receive an occasional email about product updates, services and sales. These emails will include an option to unsubscribe if you are not interested in receiving them.
All your personal details and communications are kept private, are never provided to any third party (unless we were for some reason required to by law), and are stored using high level security.
We do not store credit card details on our site, and they are not viewable by our staff.

You can read our full privacy policy here.

Get in touch through Facebook, email or the contact form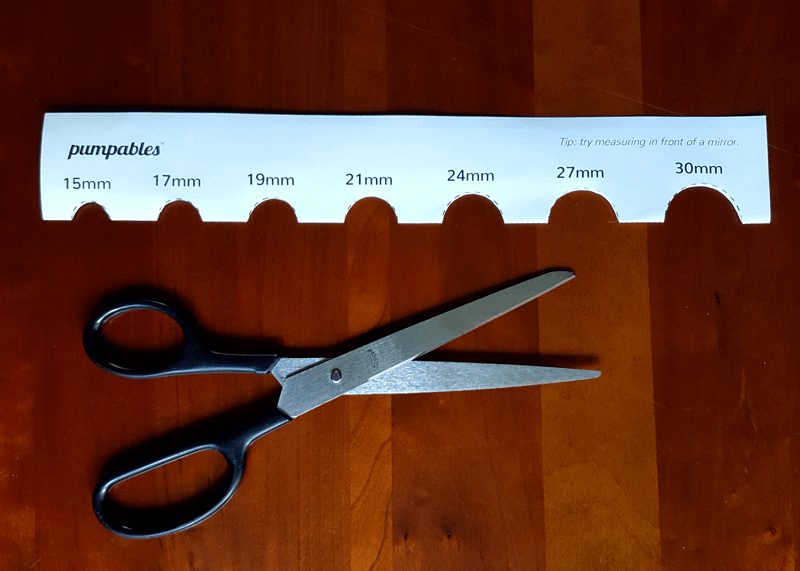 Choosing a selection results in a full page refresh.