SuperGenie
Regular price
$259.00 USD
Regular price
Sale price
$259.00 USD
Unit price
per
Sale
Sold out
2 year warranty. Free shipping*. FSA / HSA funds accepted. 
Features

Letdown & expression mode

Suction level up to 330 mmHg

Bluetooth app operation to save, run and import programs

Up to 2.5 hours pumping time on rechargeable battery

Bundled with Liquid Shield Kit

FDA Approved
Which shield size to choose?

To figure out your size, measure your nipple using our measuring tool.

The best shield size will fit snugly around your nipple, with no areola.

We know it can be confusing figuring out shield sizing, so we really recommend you get in touch if you need fitting help.

Tip - most pumpers are using too large a shield, so have us help if you're not sure 💁.
Fitting Room

We've fitted thousands and thousands of women through our virtual Fitting Room!

Send some pics using our measuring tool and / or a video of you pumping and we'll give you our expert advice.
Using the app

The Pumpables app allows you to operate your SuperGenie pump from your phone.

Set up a schedule, record a favorite program, and discover insights. Once you're ready to pump, just hit 'Play' on the Pumpables app and your pump will run through your programmed settings automatically. You can even import popular programs from other users!
Technical specifications

Vacuum range - 15 - 330 mmHg

Cycle speed (Expression mode) - 40 - 70 cpm (variable)

Cycle speed (Letdown mode) - 72 - 104 cpm (variable)

Weight - 1.1 kg (excl kit)

Battery life - 2.5 hours

Charging time - 4 hours

Motor life - 1500 hours

Noise - less than 50 db(A)
Two year warranty

Pumpables provides a two year warranty on your pump motor. If you have problems, we're here to help.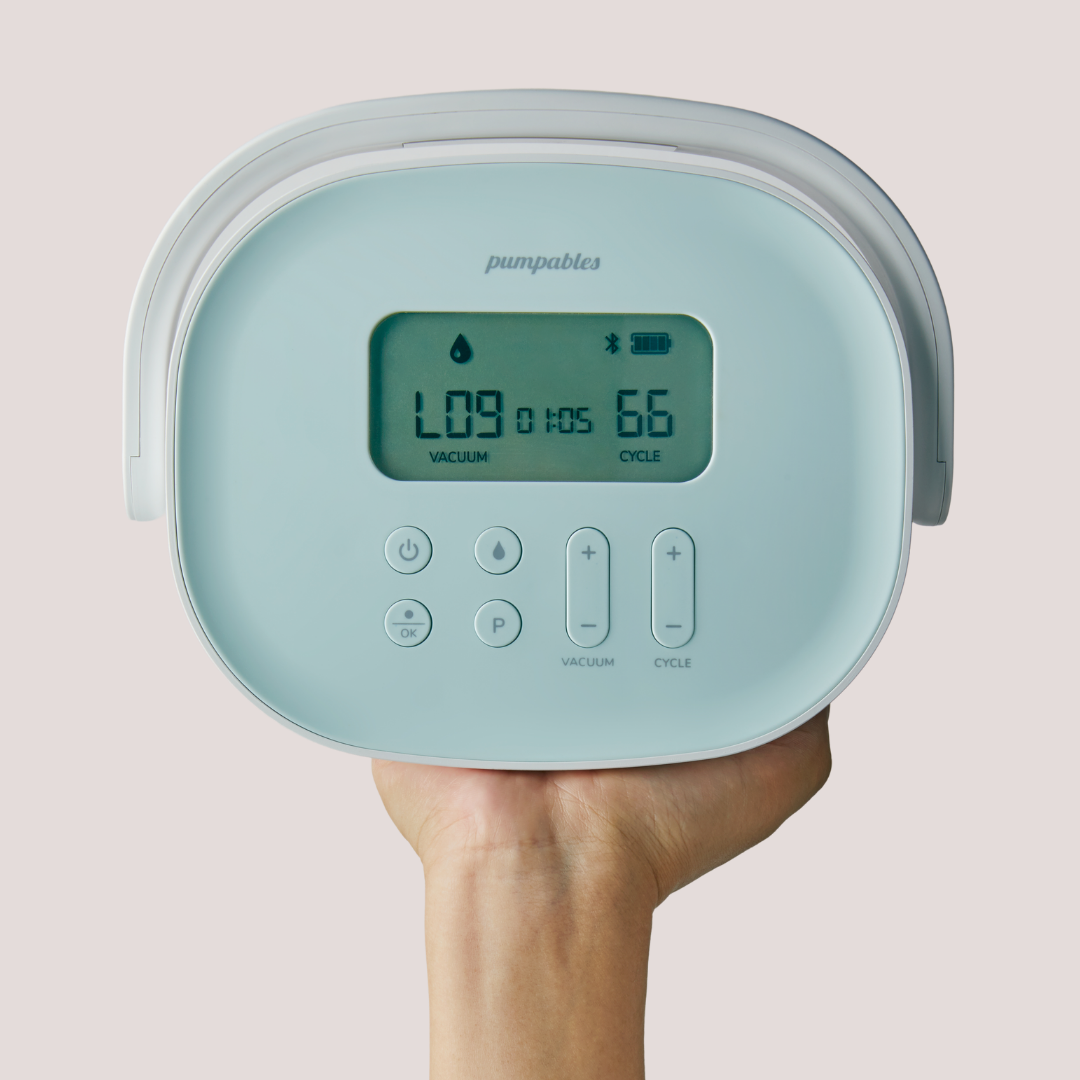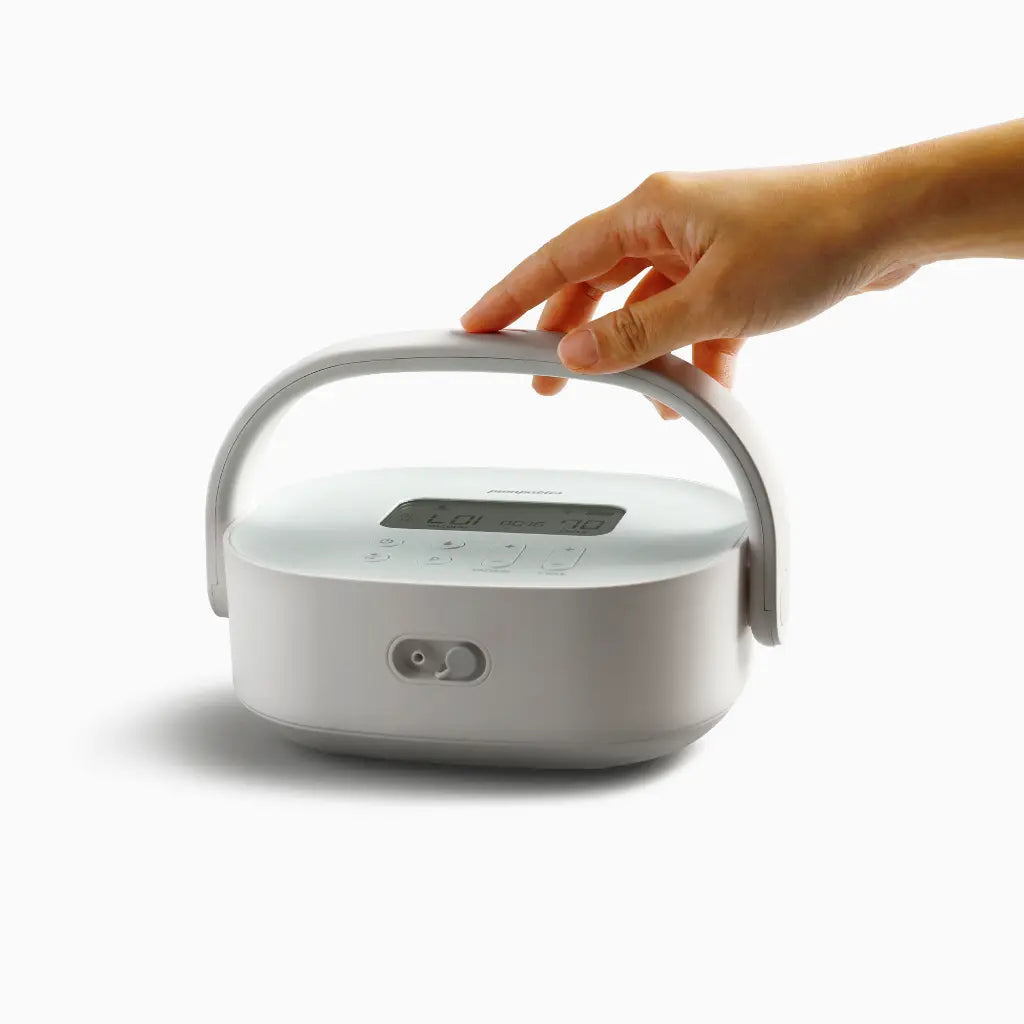 Portable, hospital grade pumping
A heavy duty, hospital grade motor that will be the workhorse you need in a compact, beautiful design you can take where you need to.
Comes with or without Liquid Kit - your choice
You can choose whether to add on 2 sets of Liquid Kit when you buy SuperGenie, or not. SuperGenie will work with just about any closed system shield kit or handsfree cups. Just ask us if you're not sure.
We always encourage people to try Liquid Kit of course - so comfy! Just choose your preferred size when you 'Add to cart' and you'll have two sets of Liquid Kit added to your order.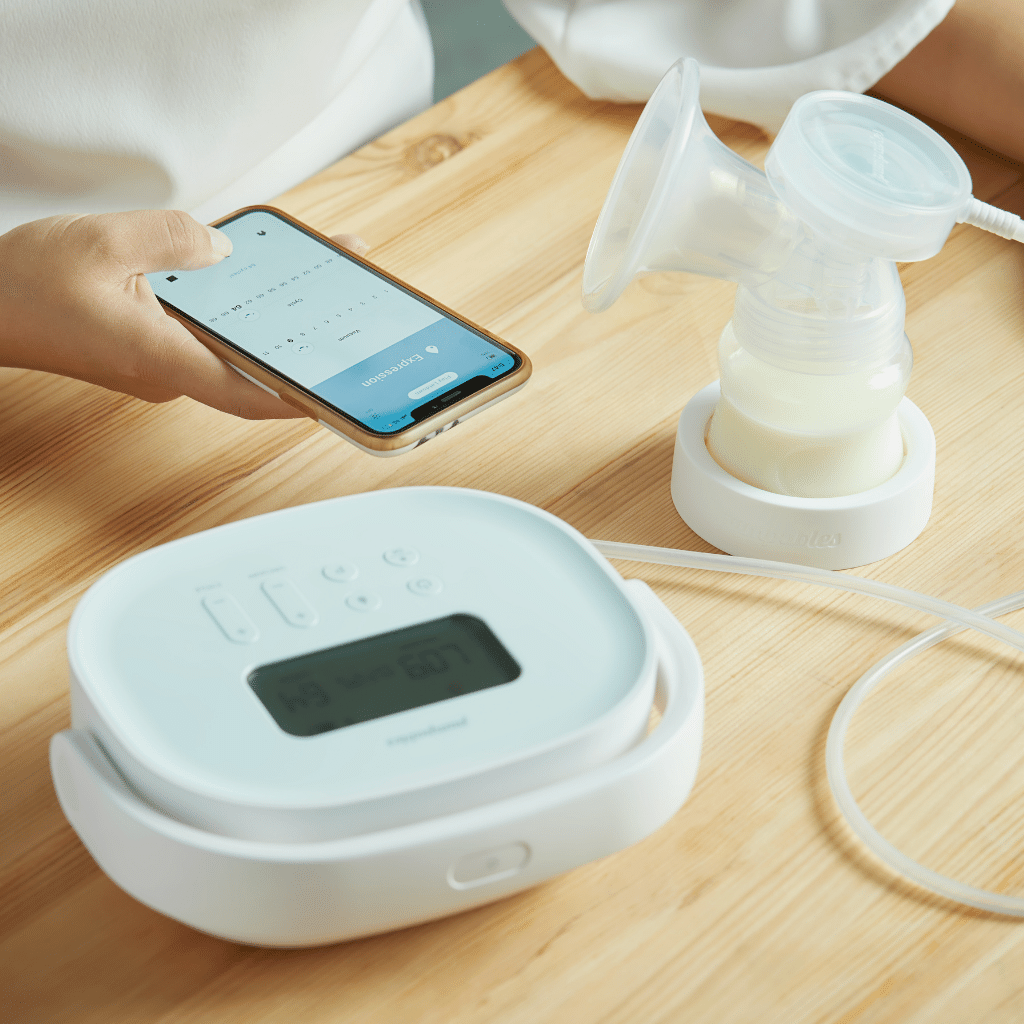 We're making pumping smarter & more collaborative with the Pumpables app
Pumping can be confusing, right? Don't you just wish you could have someone figure out settings for you? Now you can access pump programs and crowd favorites from the Pumpables app. Save your favorite programs, run the pump from your phone, and share programs with other pumpers.
We love questions 💁
Which breastshields can I use with SuperGenie?

So long as your shield system is a closed system, you should be able to make it work. We always encourage you to check your shield sizing even if you intend to use your own kit, because we find that many, many pumpers use shields that are too large.

Examples of compatible shields are Spectra, YouHa cups, Legendiary Milk cups, Freemie SlimFit, and more.

Please don't use open system shields like the older Medela cups unless you add in a backflow protector. Otherwise your pump may get milk into it and die and this will not be covered by warranty and we will all be sad 😢.
How do I know which shield size to choose?

So first of all, we fit hundreds of pumpers per week through our Fitting Room, so if you don't feel confident working out your size alone, let us help.

Download our measuring tool, and then measure your nipple. The best size will fit closely around your nipple snugly.
Can I buy with FSA / HSA cards?

You sure can! Sometimes we notice FSA / HSA cards decline - they shouldn't! If that happens, ring your provider. Let us know if we can help.
Should I buy SuperGenie or Genie Advanced?

SuperGenie has a heavy duty motor, which means it's suitable as your primary workhorse AND it's capable of super fast cycle speeds (up to 104 cpm in letdown mode 💨. Which btw, is faster than your current breast pump for sure 😎).

SuperGenie does have more of a 'staccato' type feel to it, whereas Genie Advanced has slower pulls.

SuperGenie also has that advantage of integration with the Pumpables app, allowing you to access programs from other users, store your own programs and run your pump from your phone handsfree.

Ultimately this comes down to whether you're prioritizing performance or portability. Sometimes you need a laptop, and sometimes you can get things done on your phone. It's kinda similar with SuperGenie versus Genie Advanced. Make sense?
Does insurance cover this pump?

We don't have direct coverage via insurance yet. Give your provider a call and check if they'll reimburse a purchase. We'll send you an invoice that you can submit to your provider after you buy and do what we can to make things easy 💁.
What do I do if I need to change size?

If you're using Liquid Kit, this is too easy. All you need to do is switch out the Liquid insert from your kit, and replace it with a new insert in the new size.

The only part of Liquid Kit that ever changes size is the actual insert - everything else is the same. So if you need to change size, you only change the insert. Super easy & wallet-friendly.
What's included with SuperGenie?

If you choose the 'Just SuperGenie' option you'll receive SuperGenie + charger.

If you choose to add on Liquid Kit in your preferred size, you'll receive two full sets of Liquid Kit including bottles, shields, inserts, tubing, bottle stand - everything required to double pump.